😍Make perfect round holes in flower pots and ceramics, the best DIY drill set!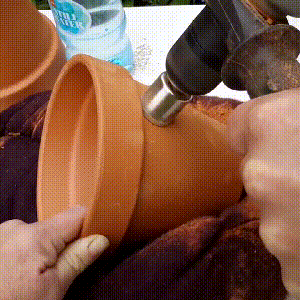 With this set of diamond-coated drilling tools, you can transform bowls, quilts, and glass bottles into your flower pots and decorate your home!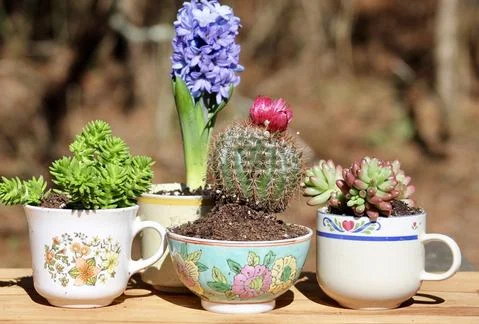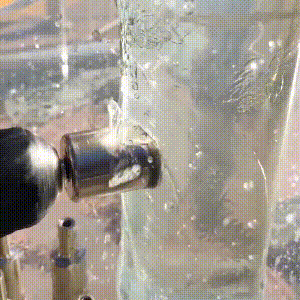 What Materials Can I Use Diamond Drill Bits On?
Diamond drill bits are perfect for drilling holes through hard materials such as these: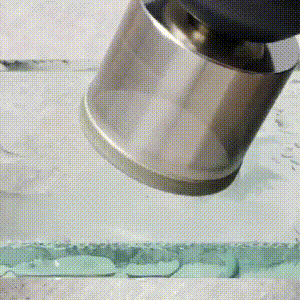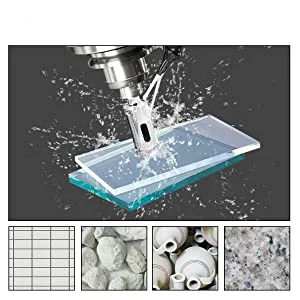 Glass, sea glass, beach glass, fused glass

Stone, gemstones, rock, pebbles

Ceramic, porcelain, tiles, glazed pottery, plates

Shell, antler, bone, fossil

Very hard wood
Diamond Drill Bits - Why should I Choose?
Small Diamond Drill Bits have a solid end and therefore a larger surface area so they last longer than the small diamond core drills, but may take longer to drill a hole. They are more robust and therefore ideal for very tough, dense pieces of sea glass, very hard stone, precious stone, gemstones, hard shell, bone and antler.
Sharp&Smooth Cut -
Coated with high-quality diamond, the diamond hole saw creates a high precision, smooth cut with no broken edges. Reduced drill speeds, low drill pressure and increased use of water lubrication will extend drill bit life considerably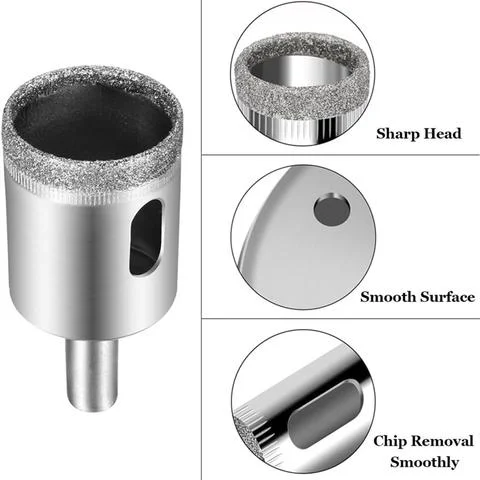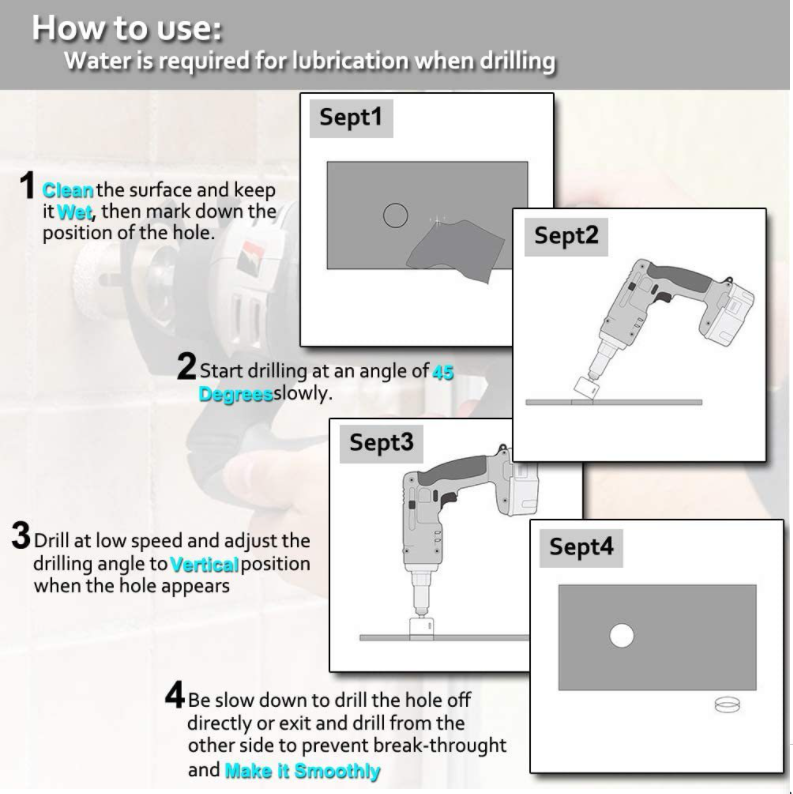 Material:

 

Diamond Coated
Technology:

 

Electroplate
Applicable Rotate Speed:

 

800-1000 rpm
Color:

 

Silver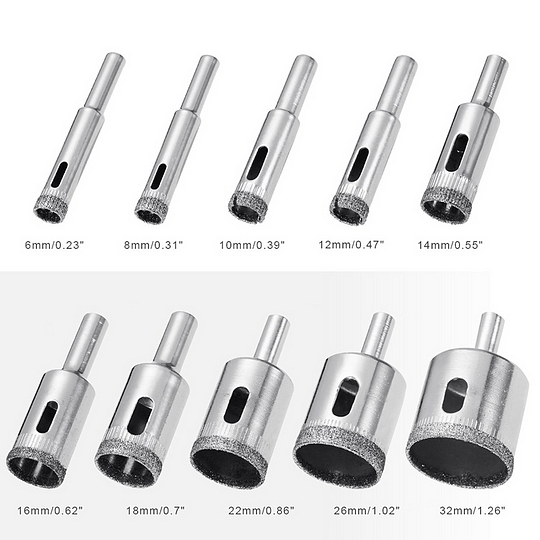 Hole Drilling Bit Set (10 Pcs Set)